Liphook Business Initiative

is pleased to announce that their next meeting will take place on Wednesday 17 February 2010 at 6pm in the recently refurbished lounge bar of The Green Dragon, London Road, Liphook.

The LBI is open to all businesses registered or based in the Bramshott & Liphook Parish and all members and potential members are encouraged to attend and will be very welcome. If you own or run a business in the Parish please come along and find out more about the group. The meeting will give those present the opportunity to network, promote their business and make contact with other like minded people.

As a lobby group LBI intends to provide a strong voice to represent members and assist with addressing business related issues with the local authorities.

The membership of Liphook Business Initiative is steadily increasing and awareness in now growing.

Robert Nock of Pro-Potential said 'I'm happy to have joined the Business Initiative as I see it as a much needed vehicle for businesses in Liphook to start working together.'

If you cannot make this meeting or would like more information please see our website www.liphookbusiness.co.uk

If you would like to register as a member before the next meeting please visit our website. Registration Forms will also be available on the night should you wish to join.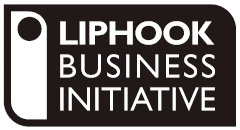 Article posted on: 29 January 2010

< List all News