Education
For pre-school nurseries see the New Mums & Dads page



Liphook Infant School (Years R - 2)



Liphook Infant School which is adjacent to the junior school takes children when they are five years old. At first the children attend for just mornings or afternoons to become accustomed to school life before going full time for a further two years. The school is fully equipped and has recently been extended to ensure the school continues to be able to teach the children the key skills needed to help them learn and progress in primary school.



Tel: 01428 722036


Fax: 01428 722036


Website: www.liphookinfantschool.co.uk


Email: adminoffice@liphook-inf.hants.sch.uk


Executive Headteacher: Ms Michele Frost


Deputy Headteacher: Mr Greg Braham


Address: Avenue Close, Liphook, Hampshire, GU30 7QE





Liphook Junior School (Years 3 - 6)



The Liphook primary school is a for children aged 7 to 11 years. The school comprises 12 classrooms organised into 3 wings - Bramshott, Chiltley and Foley. There is also a large hall, a food technology area and other facilities such as a library on offer. The school's extensive grounds provide a pleasant environment for games, general recreation and learning.



Tel: 01428 722490


Fax: 01428 723544


Website: www.liphookjuniorschool.co.uk


Email: admin@liphook-jun.hants.sch.uk


Executive Headteacher: Ms Michele Frost


Deputy Headteacher: Mrs Jacky Taylor


Address: Avenue Close, Liphook, Hampshire, GU30 7QE





Bohunt School (Years 7 - 11; ages 11-16)



Bohunt School, opened in 1978, is a large purpose built comprehensive school based on Longmoor Road. The school is a specialist Language College and a centre for the learning, social and recreational life of the community. Bohunt has a reputation for outstandingly good public examination results. Over 70% of pupils achieve the benchmark 'five or more A*-C grades' and the school boasts a high proportion of A*/A grades at around 25%. The majority of pupils take GCSE exams early (for example most pupils achieve a GCSE language pass in year 9) and gifted and talented youngsters start A level courses at key stage 4.

The school's success is based on an approach which combines high expectations with a sensitivity to pupils' individual needs, concentrates on maintaining the very best standards of teaching and learning, and takes every opportunity to recognise and reward achievement. The school's Language College work ensures that it is able to offer considerable richness and diversity of cultural and linguistic experience to all pupils.

Bohunt is proud of its extra-curricular activities which are intended to develop and broaden pupils' interests and to enrich their life at school. The school boasts a large number of clubs and other activities including Choir, Orchestras, Jazz Band, Football, Basketball, Hockey, Netball, Tennis, Rugby, Athletics, Rounders, Cricket, Drama, Languages, Art and Design, ICT and the Duke of Edinburgh's award scheme to name but a few which take place during lunchtime and after school.

Bohunt welcomes visitors. You can make an appointment to visit them during the school day when members of the school community will be pleased to show you around.



Tel: 01428-724324


Fax: 01428-725120


Website: www.bohunt.hants.sch.uk


Headteacher: Neil Strowger


Address: Longmoor Road, Liphook, Hampshire, GU30 7NY





Churcher's College - Junior School (Ages 4 - 11)



Churcher's Junior School occupies an attractive site in Liphook, some 8 miles from the main college in Petersfield. Whilst geographically separated, the two schools share the same ethos under a common leadership.

Within the context of a caring and friendly environment, and through exposure to a broad range of activities and experiences, we aim to develop children's self-confidence, respect for others and an enjoyment of the educational process.



Tel: 01730 236870


Fax: 01428 722550


Website: www.churcherscollege.com/junior-school


Email: ccjsoffice@churcherscollege.com


Head of School: Seona Rivett


Address: Midhurst Road, Liphook, GU30 7HT





Hollycombe Primary School (Years R - 5)



A small, rural school serving a catchment area that includes Redford, Milland and extends to the Hampshire border outside Liphook.

Hollycombe is set in its own lovely grounds with extensive outdoor facilities – an adventurous play area, a quiet zone, large field and environmental area.

Hollycombe has 3 classes, each comprising 2 year groups – Reception & Year 1, Years 2 & 3 and Years 4 and 5.

At Hollycombe we treat all children as individuals and are anxious that they should reach their full potential, with their particular needs recognised and catered for in a happy, caring and secure environment.



Tel: 01428 741332


Fax: 01428 741462


Website: www.hollycombe.w-sussex.sch.uk


Email: office@hollycombe.w-sussex.sch.uk


Headteacher: Mrs Stephanie Fiske


Address: Hollycombe Primary School, Wardley, Milland, Hants, GU30 7LY.




St Ives School for Girls Aged 4-11yrs. Co-ed Nursery 2-4yrs (Years R - 6)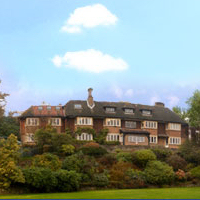 Choosing the right education for your child is one of the most important decisions you will ever make. Happy children make the best learners and at St Ives we aim to foster a love of learning, nurture curiosity and help girls see the world from a wider perspective.

St Ives is a truly independent, non-selective preparatory school and prides itself on the broad range of senior schools it feeds locally and beyond. Senior school scholarships are often awarded to girls at St Ives and 2012 has been no exception, with a record number of nine academic and non-academic scholarships or educational awards for senior schools in Guildford and the local area.

Small class sizes, specialist teachers, including dedicated SENCO support, ensure that every child is able to reach their full potential. Curriculum subjects are brought to life through outdoor learning and Forest School which is available to all children and is included in the timetable from nursery through to Year 3.

Before and after school care * Transport * Scholarships * Bursaries * Sibling Discounts



Tel: 01428 643734


Website: www.stiveshaslemere.com


Email: registrar@st-ives.surrey.sch.uk


Headteacher: Mrs Lesley Shaikh


Address: Three Gates Lane, Haslemere, Surrey, GU27 2ES.


The Royal School

We are a mixed ability, non selective school providing an education that results in confident, independent, adventurous children whose qualities and qualifications enable them to excel. We are the only school in Surrey to follow the diamond teaching model.

Hindhead site

Daycare & Nursery: girls & boys 0 - 5 years, open 51 weeks a year 7.30am - 6.00pm
Junior School: girls 5 - 11 years (boys Reception Class 2011) before & after school care available 7.45am - 6.15pm
Senior Boys' School opening September 2013, registrations now being taken

Haslemere site

Senior Girls' School: girls 11 - 16 years, before & after school care available for day girls in boarding house, weekly and full boarding also available
Sixth Form: girls 16 - 18 years, dedicated Sixth Form centre with study bedrooms for all

Our environment delivers results. 2011 league tables placed The Royal School top in Surrey for average GCSE score and at A Level our results were twice the national average with an exceptionally wide ability range. We are in the top 2% nationally for value-added education.

How we do achieve such great results when our intake is mixed ability? The route to healthy self-esteem is through personal success and recognition. Our excellent teaching, differentiated to suit all abilities, combined with a busy extra-curricular programme that offers the opportunity for personal fulfilment, results in confident, engaged learners.

Because we are a day and boarding school we have the flexibility to offer busy families the options of breakfast and supper clubs, supervised prep and even overnight stays - once a week, once a term or just once a year.



Tel: 01428 603052


Fax: 01428 603028


Website: www.royal-school.org


Email: admissions@royal-school.org


Headteacher: Mrs Lynne Taylor-Gooby


Head of the Junior School: Mrs Holly Hirst


Address: The Royal School, Portsmouth Road, Hindhead, GU26 6BW


Address: The Royal School, Farnham Lane, Haslemere, GU27 1HQ.