New Mums and Dads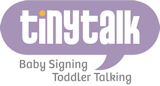 TinyTalk

TinyTalk baby signing classes are suitable for 2 months to 2 year old pre verbal children and their mums, dads or grannies etc. Each hour class consists of half an hour of teaching BSL signs and then using them in songs and rhymes, and sensory activities to help promote early communication. This is then followed by half an hour of social time for babies and teas and coffees for the adults.

Classes run in Liphook, Hawkley and Bordon, please see website for specific details.

Come to a fun class where you are giving your baby the tools to help communicate with you before they can talk, reducing their frustration, increasing their communication and bond with those around them!



Contact Kerry Callard-Williams


Mobile: 07759852717


Website: www.tinytalk.co.uk/kerryc




Mad Hatter's Nursery School (Ages 2 - 4)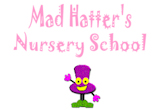 Mad Hatter's Nursery School is situated in the grounds of Bohunt Community School. The nursery has two purposely designed buildings. Little Hattie's room can accomodate up to 22 children, aged 2 to 3 years. Big Hattie's can accomodate up to 24 children, aged 3 to 4 years



Tel: 01428 727288


Website: www.madhattersnurseryschool.co.uk


Email: madhatties@aol.co.uk


Address: Bohunt Community School, Longmoor Road, Liphook, GU30 7NY





Tiddlers pre-school messy play session

Mondays 9.30 - 11 in the community room in Liphook Infant school

£3.00 per head - age = pre-school.

Come and give us a try. Pay as you Go messy play and the best bit is we clear up the mess!!!

Jacqui 07910 149553 or Jacqui_anderson2001@yahoo.co.uk




Little Green Frogs

Ceased trading - December 2013




Little Cherubs Nursery

Monday to Friday 8am - 3pm

The Methodist Church Hall, London Road. 01428 723438 or 01428 724307

Ages 2 to 5 years




The Willows Nursery School

The Willows nursery is situated in the Millennium Hall in Liphook and accepts children from the age of 2 years. For more information please telephone 07765 675175




Piglets Playtime aka
Liphook Parent and Toddler Group

Come and join us on Friday mornings at Liphook Church Centre for play, chat and a good cuppa! Very friendly and relaxed atmosphere. Everyone welcome - new mums and babies, toddlers and pre-schoolers.

Anytime from 10 until 12
£2 per family
Open term time

Liphook Church Centre,
Portsmouth Road
Liphook

For more information email camillasimpson@me.com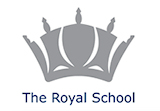 The Royal School
Portsmouth Road Hindhead GU26 6BW

The Royal School Parent & Toddler Group meets every Wednesday (each week except Christmas week) between 9.30 and 11.30am at our Hindhead site. Free of charge and with tea/coffee, lots of parking. Open to parents with children up to 2 years old.

Call 01428 607977 for more information.