Networking Meeting

Liphook Business Initiative held a successful full meeting at Liphook Millennium Hall on Wednesday 25th November 2009

Five new members registered on the night taking the total membership to over 40 businesses registered in the Bramshott & Liphook Parish.

Lee Stewart from Print IT gave a brief resume of Liphook Business Initiative's progress in the last few weeks and outlined details of some exciting advertising opportunities to be made available to the membership. These include Promotional Packs for distribution at the Liphook Producers Market and banner advertising around the pitch at Liphook FC.

Matt Carroll from MyWebsiteSpace.co.uk gave a detailed update on the groups website www.liphookbusiness.co.uk and future planned developments.

After a brief presentation by Linda Black and Tom Bell from EHDC on Small Business Rate Relief and Planning Policy a networking session followed giving members the opportunity to present their business to everyone present. The session was informative, interesting and extremely worthwhile. A number of business leads were forthcoming.

Lee Stewart felt that 'the evening had been a great success and that the group was moving from strength to strength as the membership continues to increase'.

www.liphookbusiness.co.uk

If you have any questions or would like to join LBI, please phone 01420 475271 or email admin@liphookbusiness.co.uk.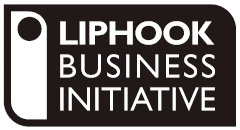 Article posted on: 02 December 2009

< List all News