Liphook Business Initiative

The newly formed Liphook Business Initiative is pleased to announce that their next Full Meeting will be held at the Canada Room, Millennium Hall, Liphook on Wednesday 25th November 2010 at 6pm.

The meeting is open to all members and potential members of the Liphook Business Initiative. If you own or run a business in the Liphook Parish please come along to the meeting and find out more about the group. If you cannot make this meeting or would like more information please see our website www.liphookbusiness.co.uk

Our mission statement is "To promote Liphook Businesses in the community, to provide a focus for members to seek solutions and achieve common interests, and act as a lobby group"

The meeting will be in 3 sections. Firstly we will explain the objectives of LBI and introduce the current panel members, and then the following topics will be presented by East Hampshire District Council: - Business Rates Relied & Policy changes and Local Development Framework for a short discussion. After a break, all current members will have the opportunity to present their business and network.

If you would like to register as a member before the meeting please contact Sue Woods on 01420 475271 or email admin@liphookbusiness.co.uk. Registration forms will be available on the night if you wish to apply to join.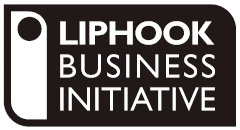 Article posted on: 09 November 2009

< List all News