Parish Council

By-Election. Thursday 23rd April 2009. Details of all 3 candidates are now listed [to some extent].


---
Dawn Hoskins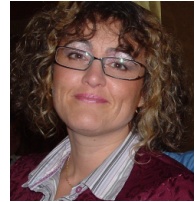 We moved to the countryside when we left Hong Kong In 1996. Firstly we lived in Grayshott, but later moved to Passfield in 2000 where we have settled.

My husband (Richard) and I have three children, who have been through Liphook Infants, Liphook Juniors and Bohunt. My eldest son is now at Alton College. We both got our degrees at the University of Surrey, Richards in Civil Engineering and mine in Law.

I decided to stand for this position when Liphook hit the headlines regarding the use of the Millennium Hall. The mystery source of that horrible article was not revealed, but the whole episode highlighted the infighting within the current regime. In my opinion Parish Councillors should spend their time trying to improve the parish, not trying to discredit each other.

Also, in an age where we can see how politicians are voting in Parliament [and who bothered to turn up] due to live televised proceedings - I do not see the need for a Parish Council to debate without being accountable. I dislike this propensity for secrecy and will campaign for a more transparent and accountable system.

It is my belief that most residents don't care much about the work of the Parish Council, possibly because they don't get to hear about the positive things accomplished. Would you recognise your councillors if you saw them on the street? I would like to see a less stuffy and more 'resident friendly' organisation, one where you all know what we are up to – why we are up to it and who we are – I think this would reverse the current level of disinterest in local issues.

Other areas that I would like to see results or improvements include:
Passfield transport issues when the SWT bus service is dropped in May;
Our public spaces and pavements being covered regularly in dog mess;
Lack of safe crossings for our children to get to Bohunt;
School - gridlock in the Avenue;
Lack of transport between Liphook and Haslemere Station;
Empty shops / general run down appearance of the Station Road shops
You will find me an open and approachable councillor. I speak my mind and will not shrink away from difficult or controversial decisions. I am willing to debate in depth to ensure decisions are made for the benefit of the people who live here, and look forward to representing your views and opinions within our Parish Council.

Please, find the time to vote at this Bramshott and Liphook Parish Council By-Election.
---

Jeremy Austin Olsen

Jeremy Austin-Olsen is an Investment banker who lives in Goldenfields with his wife Sharon and 14 year old daughters Charlotte and Vanessa. Jeremy is the founder of the Liphook classic car day while Sharon has been an active member of the carnival committee.

He says: 'I have been involved in community affairs from the moment I moved to Liphook in 1985 when I was one of the sponsors of a show jumping day at High Hurlands. 'Three years later I staged the first classic car day in the village using the paddock of the Deers Hut in Griggs Green as the venue. 'Since then the event has become part of the calendar with thousands of pounds raised for charity.

'In 2006, I earmarked all the proceeds for the scouts and guides because I was incensed at the way in which they were being treated in their negotiations for a lease at the Millennium Hall. 'I am now keen to play an even more active role in the community by seeking election to the parish council.

'As a former commuter who spent 30 years catching the 6.09 train to London, I am well aware of the problems and will do all I can to get more trains and a better service. 'The station is a gateway to Liphook so I would also like to do something for Station Road which has for too long been the Cinderella of the village. Its traders are an enthusiastic group and deserve our support. 'I think pressure should be brought to bear on landlords to invest in the street rather than just neglect it.

Liphook in Bloom has shown the right idea by brightening it up with trees and flowers and the council should help with signs and encouragement of other businesses. 'I was appalled at the decision to grant planning permission for homes at Silent Garden and the pressure it will put on our already straining infrastructure of roads, water, electricity and schools.

I don't want to knock Street Watch but I would prefer professional policing especially at critical times. I know that many people will say that they have heard all this before and that the parish council has no powers to deal with any of it anyway. We can, however, make our presence felt; stick our noses in; ruffle a few feathers and properly represent Bramshott and Liphook people rather than tell them their problems belong to someone else.
---

Kay Murray

[editor - although no electronic version received, here are some brief details, as I do not have the time to re-type the entire flyer received today]

I have lived in Passfield with my late husband for the past 36 years, and am very involved in local activities - [list].

What I want to do for you:
Roads in and around Liphook
Transport system
Neighbourhood policing
Local business
Countryside
What we need to do..
clear idea of HCC's plans
good transport
justify a dedicated Liphook police team
support local businesses
demand proper representation with the National Parks Authority
---


Article posted on: 30 March 2009

< List all News