Charity presentation

LiDBA presented 61 charities and causes with the money they raised from the bike ride at Liphook Millennium Centre on Tuesday 28th October (7:30pm). The charities have been invited to display information about themselves in an informal and \"walk about\" forum. Invitations have been extended to all the many people who have sponsored the event and people who help on the day.

An invitation is also extended to all those interested in finding out more about the event and meeting the many charities. A bar will be open in the Canada Room so why not come and enjoy a community gathering in an informal and relaxed atmosphere.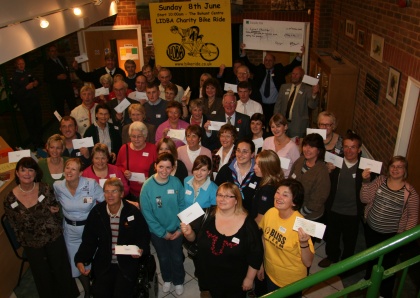 Article posted on: 29 October 2008

< List all News